I read a physical copy of The Punch Escrow in July, so I was excited to have a chance to participate in a blog tour for the audiobook as well.  Check out my review of the book here (I loved it!), as well as some recommendations for related titles.  
Author: Tal M. Klein
Narrator:Matthew Mercer
Length: 8 hours 42 minutes
Publisher: Audible Studios
Released: Jul. 25, 2017
Genre: Tecnothriller



It's the year 2147. Advancements in nanotechnology have enabled us to control aging. We've genetically engineered mosquitoes to feast on carbon fumes instead of blood, ending air pollution. And teleportation has become the ideal mode of transportation, offered exclusively by International Transport—a secretive firm headquartered in New York City. Their slogan: Departure… Arrival… Delight!

Joel Byram, our smartass protagonist, is an everyday twenty-second century guy. He spends his days training artificial intelligence engines to act more human, jamming out to 1980's new wave—an extremely obscure genre, and trying to salvage his deteriorating marriage. Joel is pretty much an everyday guy with everyday problems—until he's accidentally duplicated while teleporting.

Now Joel must outsmart the shadowy organization that controls teleportation, outrun the religious sect out to destroy it, and find a way to get back to the woman he loves in a world that now has two of him.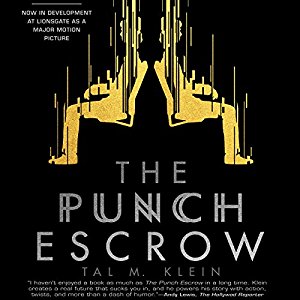 Tal M. Klein was born in Israel, grew up in New York, and currently lives in Detroit with his wife and two daughters. When she was five years old, his daughter Iris wrote a book called I'm a Bunch of Dinosaurs that went on to become one of the most successful children's book projects on Kickstarter ―something that Tal explained to Iris by telling her, "your book made lots of kids happy." Iris then asked Tal, "Daddy, why don't you write a book that makes lots of grownups happy?" Tal mulled this over for a few years, and eventually wrote his first book, The Punch Escrow. It won the Inkshares Geek & Sundry Hard Science Fiction publishing contest, and is the first book published on the Geek & Sundry imprint.


Matthew Christopher Miller, known professionally as Matthew Mercer or Matt Mercer, is an American voice actor involved in English dubs of Japanese anime as well as cartoons, films and video games. In anime shows, he voiced Levi in Attack on Titan, Kiritsugu Emiya in Fate/Zero, Kanji Tatsumi for episodes 13-26 in Persona 4: The Animation and Trafalgar Law in the Funimation dub of One Piece. In video games, he voices Leon S. Kennedy in the Resident Evil series, Jack Cooper in Titanfall 2, Chrom in Fire Emblem Awakening, McCree in Overwatch, MacCready in Fallout 4 and Yusuke Kitagawa in Persona 5. In addition to voice-over, Mercer has developed some live-action web series including a Nintendo character parody called "There Will Be Brawl" and the famous Geek & Sundry and Alpha Dungeons & Dragons gaming session show "Critical Role." The Punch Escrow is his first audiobook.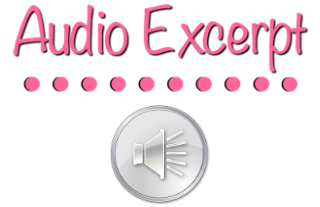 The Punch Escrow Giveaway: The Punch Escrow Prize Pack


Oct. 4th:
Dab of Darkness Audiobook Reviews
Brian's Book Blog

Oct. 5th:
Buried Under Books
Lomeraniel
Lilly's Book World

Oct. 6th:
It's Novel to Me
Macarons & Paperbacks
The Bookworm Lodge

Oct. 7th:
Book Stacks Amber
Here's to Happy Endings

Oct. 8th:
Lynn's Romance Enthusiasm
Bookwormerz

Oct. 9th:
Canadian Book Addict
Audio Spy

Oct. 10th:
The Book Addict's Reviews
Bound 4 Escape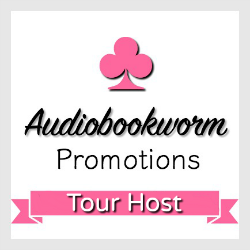 ➜Sign up as a host here